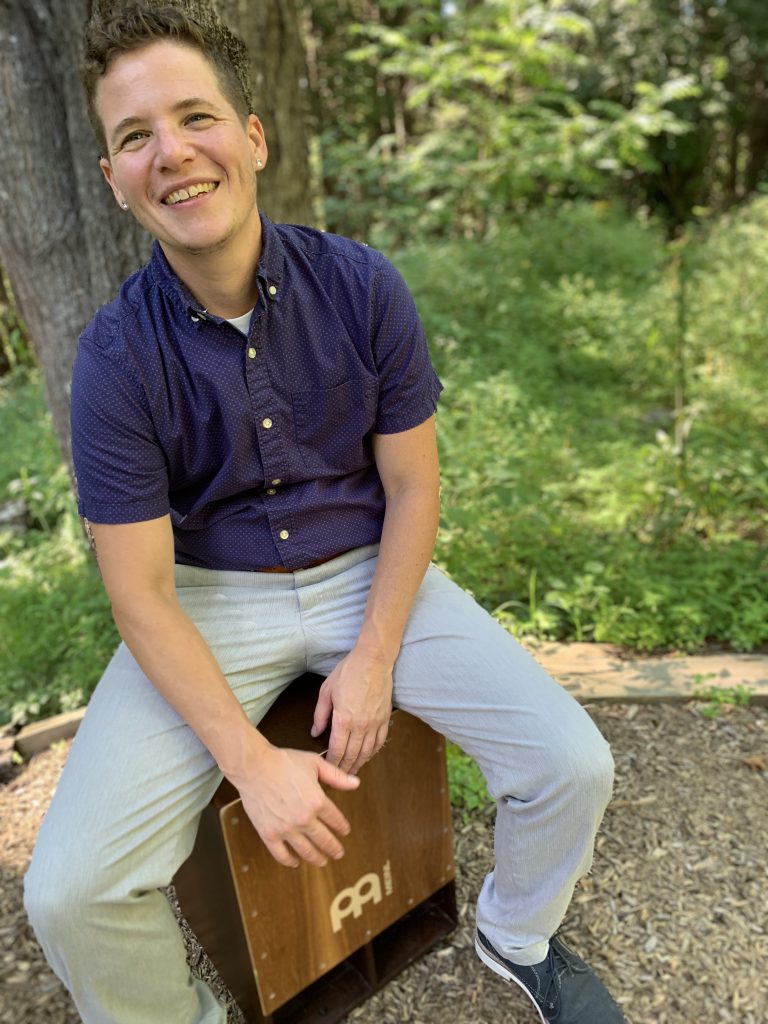 Rabbi Phone: 413-772-8689
Rabbi Email: [email protected]
Rabbi Andrea Cohen-Kiener has retired from her position at Temple Israel, after eight successful years serving our community. Simcha Halpert-Hanson, a fifth-year rabbinical student at Hebrew College, has joined us as our new Spiritual Leader as of July 2023.
Simcha Halpert-Hanson (pronouns they/them) is a teacher, farmer, song-facilitator, drummer, and ritual leader. They have led workshops for tefillah (prayer) and klaf (sacred animal parchment) production, text study, and facilitated rhythmic and songful prayer experiences in many communities across the Northeast. They are an alum of the JOIN for Justice, Yeshivat Hadar, and Adamah Farm learning fellowships.
They've founded and co-founded several projects, including Avodas Lev Western Mass, a chant-based prayer practice that originated at Adamah Farm and Fellowship; Nishmat Shoom, a western Mass-based prayer collective centering marginalized identities; TransHallel, a monthly gathering to honor both the new moon/month and transgender Jewish prayer leadership; and also Queer Jewish Farmers, a bi-monthly space put on by the Jewish Farmer Network for queer farming-connected Jews to come together for learning and connection.
Simcha spent five growing seasons farming primarily organic vegetables in the Valley and considers farming as serious a spiritual vocation in their life as Judaism. They were initially taught to understand farming as a source of deep Torah and spiritual growth by Janna Siller and Shamu Sadeh at Adamah Farm in Falls Village, CT.
Alongside their position at Temple Israel, Simcha is completing their rabbinical degree at Hebrew College in Newton, MA, a non-denominational rabbinic program.